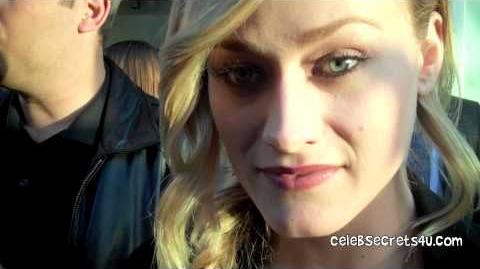 Natalie is a character within the 2012 horror film Chernobyl Diaries and is Portrayed by Olivia Taylor Dudley.

Natalie is quite out-spoken, and does very little talking in the movie. Preferrably when she says' We're goanna end in a Ukranian Jail". She specifically knew something wasn't right when she first paced the ukrainian gate at Yuri's special entrance. Natalie is Chris's (Jesse McCartney) girlfriend and dies inside the nuclear power plant. what exactly happened to her is unknown.
Ad blocker interference detected!
Wikia is a free-to-use site that makes money from advertising. We have a modified experience for viewers using ad blockers

Wikia is not accessible if you've made further modifications. Remove the custom ad blocker rule(s) and the page will load as expected.